In 1978 our company was founded as a machine and apparatus construction company.
New manufacturing capacity
Im Oktober 2021 wurde ein neues Dreh- Fräszentrum in Betrieb geommen. Diese Maschine ermöglicht die komplette Herstellung von hochkomplexen Bauteilen mit Abmaßen bis 500mm Durchmesser und einer Drehlänge von 1100mm. Neben der allgemeinen Drehbearbeitung können Bohr-& Fräsbearbeitung durch die simultan bearbeitende B-Achsen Werkzeugspindel mit einem Schwenkbereich von 230° und einer um 230mm verfahrbaren Y-Achse flexibel hergestellt werden. Das Capto-C6 Werkzeugmagazin verfügt über 120 Werkzeugplätze.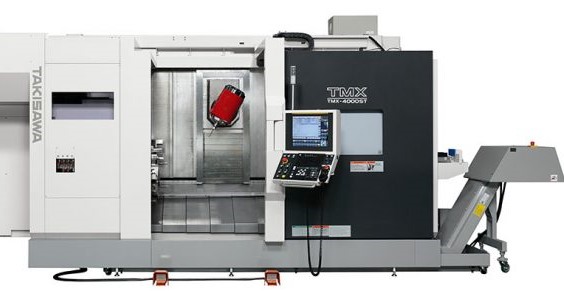 New manufacturing capacity
Im Jahr 2020 wurde in weiteres Bearbeitungszentrum der Marke Grob in Betrieb genommen.  Die neueste Maschinengeneration, zeichnet sich durch höchste Dynamik dank neuer Torque-Motorentechnik aus. Es werden Achsgeschwindigkeiten von 80 m/min erreicht.
Furthermore, the machine has a tool changer with double disk and a total of 120 tool places. The machining size is X=800mm, Y=1020mm, Z=970mm. The interference circle diameter is 900mm. The rotary swivel rotary table with a diameter of 570mm, can be loaded with components up to a weight of 800Kg.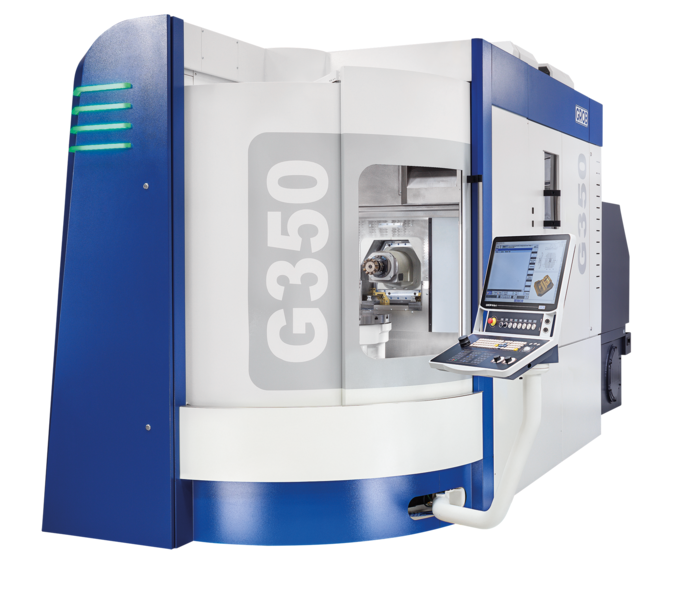 New manufacturing capacity
In February 2019, after a 5-month installation period, a 6-axis gantry from Trimill was put into operation. Thus, components up to a size of 4000x2100x1200mm can now be processed completely 6-axis simultaneously. Take advantage of these new capacities.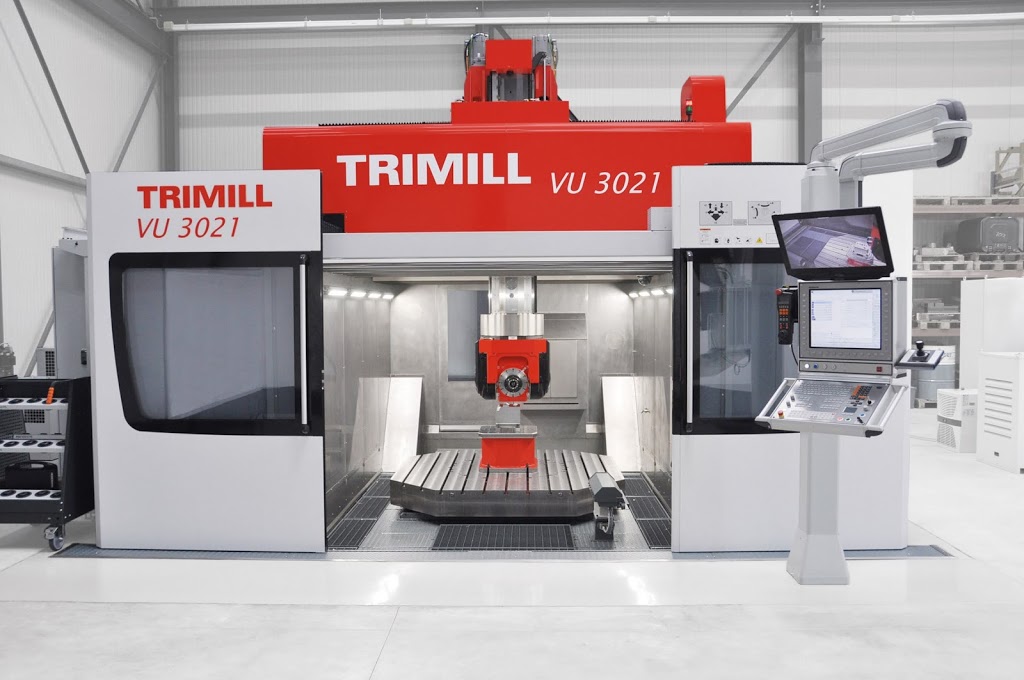 In 2019, appropriate qualifications and further training for our employees were implemented as part of the funding program "Weiterbildung in Niedersachsen".
Thus, we have prepared for growth and are ready for new tasks.
These measures were supported by the EFRE.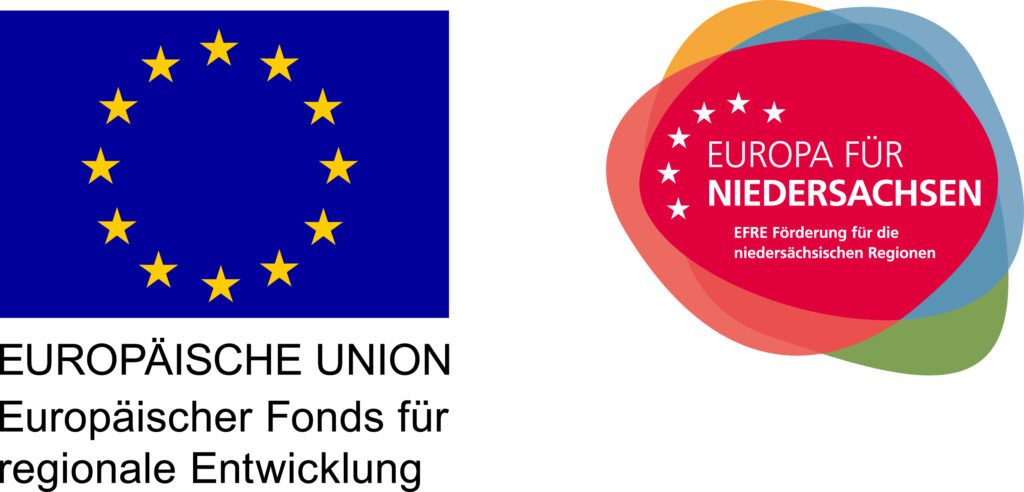 In February 2017, after 14 months of construction, the new administration building was occupied. It is a two-story building with a floor space of 1000 sqm. It contains office and social rooms, as well as a fully air-conditioned production area of 200 sqm with adjacent measuring room, in which high-end production parts are manufactured. The building was built according to the latest energy efficiency class and is equipped with the most modern heat recovery systems and a 60KW photovoltaic system.
In 2009 our company was upgraded to the international standard ISO 9001:2008 and successfully certified.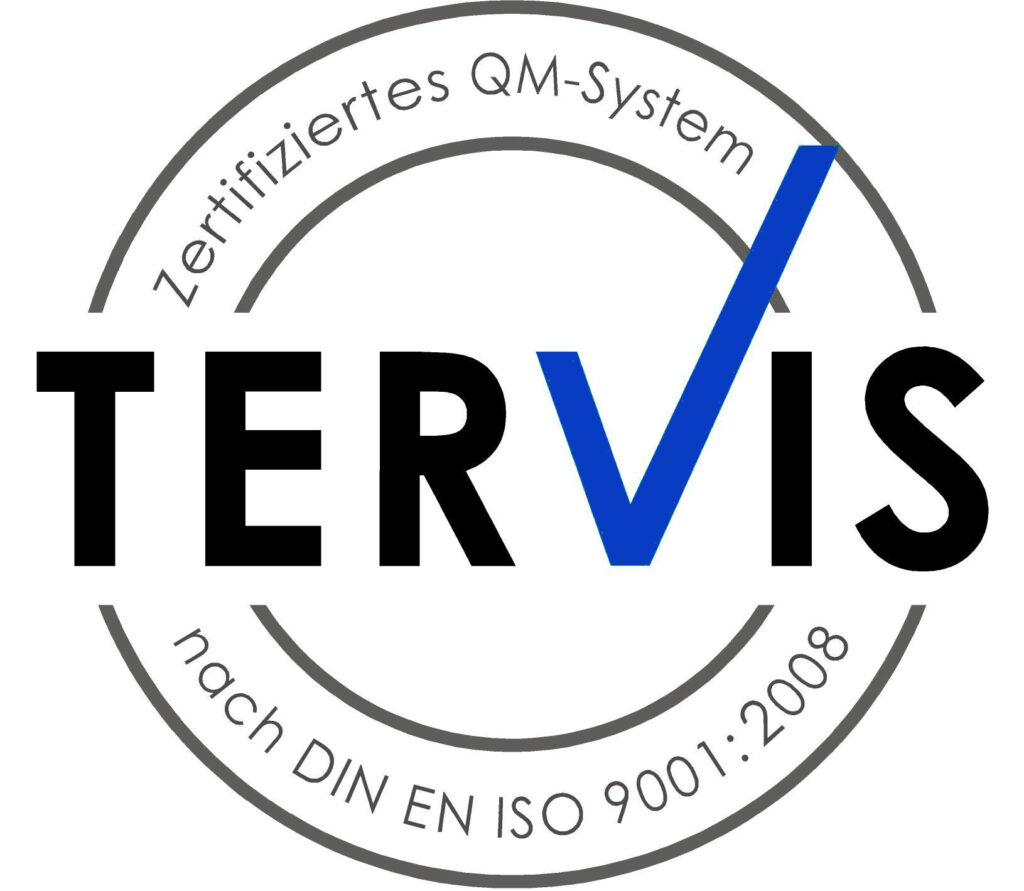 Quality management system
Im Jahre 2004 haben wir ein prozessorientiertes Qualitätsmanagementsystem gemäß der internationalen Norm ISO 9001:2000 implementiert.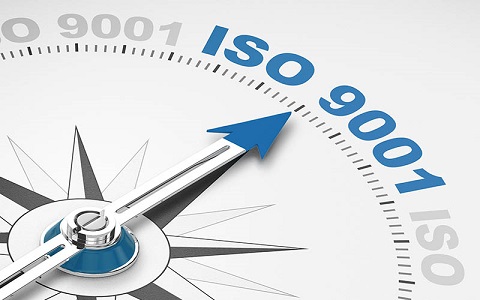 This company, which has now been in existence for over 40 years and is now called Werkzeug-, Formen-, Vorrichtungs- und Sondermaschinenbau GmbH, has grown into a powerful and reliable outsourcing partner for mechanical assemblies, tool and fixture construction, cutting and punching construction and as a service provider in metalworking from A to Z.
From consulting to distribution, from individual parts to large-scale production, from subassembly production including joining technology to surface treatment, we are always at our customers' disposal.
Das Unternehmen verfügt zurzeit über 60 erfahrene Mitarbeiter mit den besten Kenntnissen auf dem Gebiet allgemeiner Zerspanung, im Maschinen- und Vorrichtungsbau, Werkzeug- und Formenbau sowie der Blech- und Schweißtechnik.
The production area of about 3500 square meters is equipped with the latest and most modern technologies and the means belonging to the current state of the art. This includes a machine park with 25 CNC-controlled milling and turning machines, measuring machines and design and CAD workstations.